Forum
Skip to content
Victoria Forums - Upcoming Events, Lifts, Scene Discussion & more.
---
We're back!
Lineup:
CHROMATONE (USA/AUS - Nano Records)
Chromatone is L. Hoffman, a San Francisco native who has been producing electronic music for well over a decade. Working as a professional audio consultant, producer, and mastering engineer for many labels with a growing list of clients. A local favorite of SF, Chromatone has surprised countless audiences around the globe, with his buoyant energy, brilliant beats, and positive vibes. Highlights include: Surround Sound Live at Burning Man Festivals 2003+05, Symbiosis 2006+7, and Boom Festivals 2004+06 Portugal, Full Moon Germany 2005+6+8, ZOOM 2004 and Time Gate 2007 Switzerland, and many other appearances during a near constant 2 year tour in Europe. His premier performance in Brazil was at the glorious Universo Paralello 8. Working in partnership with Vaporvent Records, Chromatone made 2 impressive Vaporize compilations and an album Chromaconnection, including collaborations with famous acts like Earthling, Digital Talk, CPU, Random, and many SF artists. Other Land mark projects: the Virtual Vortex DVD featuring music video projects with Altom, Earthling, and Dr Spook. The Mechanik Castle Double album produced in a French Chateau with Neuromotor, Hyper Frequencies and Phatmatix, was a huge success and a new progression of trance for 2004. Chromatone trax have appeared on hot Spanish labels: Nutek, Spun, and Materia rec. Others on Fractal Rec. CH, Time Code, Acidance, Mind Funk, and Noise Poison. Now signed to Nano Records, his latest album 'Wasabi' was a massive success, showcasing an intelligent, driving morning psytrance sound.
TANTRUM (NSW/QLD - Digital Psionics/Nexus Media)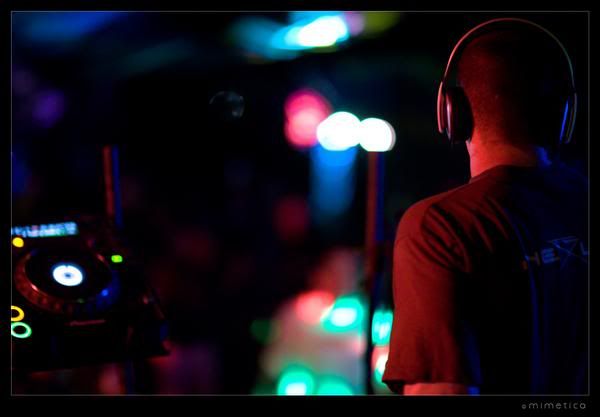 Tantrum is DJ/producer Alex Richardson from Byron Bay, a new psionic star playing massive sets around Australia. Alex first discovered his passion for electronic music, and psytrance in particular in 2000 after being introduced to outdoor doof parties in the hills surrounding Byron. After a few years of attending these parties Alex's interest in party production and DJing started to take hold.
In the summer of 2002 along with several friends he created Loony Tunez Productions & began holding parties across Northern NSW and Southern Queensland, hosting some of Australia's and the world's finest producers and DJs. It was at these parties that Tantrum began to DJ more and more, feeding his passion to continue his journey into the doof world. 2008 saw the release of his first production "Psibreed" written in collaboration with Dark Nebula and released on Dark Nebula and Psywalker's hallowed Byron Bay based Digital Psionics psytrance label, followed by several tracks on the same label in 2009 including a collaboration with Swiss label mate Electrypnose. Tantrum recently compiled and released the Psionic Force (Digital Psionics) compilation album, which includes the tracks he collaborated on with Electrypnose & Dark Nebula, and is about to release a four track E.P. of his own work on Digital Psionics. Alex is also currently compiling and mixing the upcoming Digital Psionics compilation album Psionic Tales 3, keep your ears out!
DEPTH CHARGER (QLD - Disasterpeace/Chunk Junky)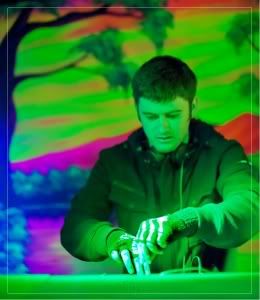 Scott Neale, aka Depth Charger fell into the wonderful world of electronic music back in 2004. After attending his first out door dance party he quickly realised how appealing pretty lights and thumping music were and decided to make it somewhat of a life style. Out of all the genres of electronic music he found that psychedelic trance grabbed him by the giggle berries harder than any other, and after going over to a mates place and using the flanger effect on one of his favourite tunes and getting a kick out of how the sound changed he decided that being a disc jockey was for him. 2009 opened up the door for Depth Charger as he was asked to play at numerous parties along the east coast of Australia and was given the opportunity to represent and co-operate Australian based record label, Chunk Junky Records. Also in 2009 he got given the opportunity to represent his dream label, South African based record label, Disasterpeace Records. He has been given the privilege to play alongside some of the worlds biggest electronic artists including Hydraglyph, Bliss, Painkiller, A-Team, Bassnectar, Vibesquad, Terrafractyl, Tom Cosm, Nexus Crawler, Sun Control Species and the list goes on. His style can be described as knee twisting, gear shifting, chunk grinding, solid charging, and non-stop in your face full-on night time power psy.
GLACIAL (MMD/Sonic Circus)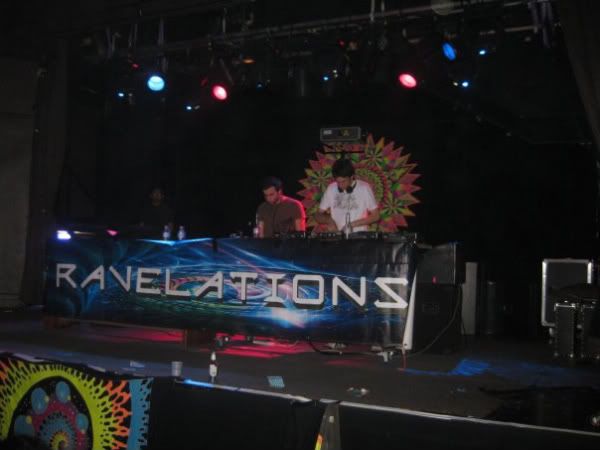 Representing South African label MMD Records, Richard Sloane aka Glacial has been playing his brand of twisted, night oriented psytrance throughout Victoria for the past three years. Having organised numerous psytrance parties as one half of the Sonic Circus production crew, Glacial has supported acts such as Scorb, Concept, Deviant Species, Cosmo, Highko, Kashyyyk, Psykovsky, Fatal Discord, Illegal Machines, Zion Linguist, Rubix Qube, Dark Nebula, Tsuyoshi Suzuki, Farebi Jalebi, Biorhythm, Principles of Flight, Prism, Squid Inc, Pondscum, Hefty Output, Paul Taylor, Spyrallus, CPU and Khopat. Not for the faint hearted, his sets range from twilight oriented full on to speedy, in your face darkpsy designed for the night time dancefloor.
AUTOPSY (Fish & Trips Records)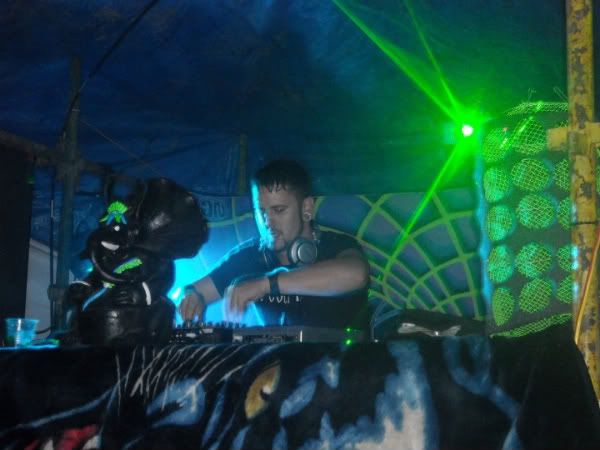 Autopsy is 24 year old Michael Thomas. Originally from New Zealand, Michael moved to Australia in 2000 and was quickly captivated by Melbourne's psytrance scene. Originally playing under the name Micro as a part of the now defunct crew Psychotic Episode, Autopsy has been dissecting his own brand of heavy twisted & sinister night time sounds for a good 8 years now & defiantly knows how to stir up a rukkus on the dancefloor. Autopsy has played alongside acts such as Zion Linguist, Dileriant, Illegal Machines, Kindzadza, Ankur, Principles of Flight, Headroom, Chromatone, Nexus Crawler, Dark Nebula, Highko, Cosmo, Zen Mechanics, Tron and Broken Toy.
SQUELCH (Fish & Trips Records)
Venue: Mercat Cross, 456 Queen St, Melb.
Date: Friday, December 2nd.
Price: $10!
System: Funktion 1
Decor: Lyserjunks/Sonic Circus
http://www.facebook.com/event.php?eid=274370709256681
Stay tuned!
Who is online
Users browsing this forum: No registered users and 3 guests